The University of America is an educational corporation      chartered by the office of the SECRETARY OF STATE OF     CALIFORNIA  as The University of America University         System as well as Florida Department of State as a Public Benefit non- profit university corporation and has degree  awarding powers.
Bureau for  Private  Postsecondary Education 
The  University  of America  is a Baptist institution not subject  to the oversight ofThe California  Bureau for  Private  Postsecondary Education ( BPPE) and this status  is  BPPE Verified exempt with App. No#31518

  UA is also registered with

  http://www.cde.ca.gov for UA High school programs

 U.S  DEPARTMENT OF EDUCATION/NCES with the federal  ID N0 475237(click to see). 

UA participates in the federal IPED PROGRAM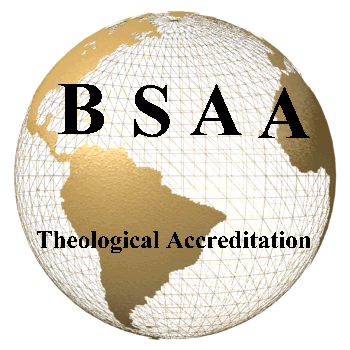 UA as a Baptist higher institution is      accredited by BAPTIST SCHOOLS ACCREDITING     ASSOCIATION(BSAA). SALT LAKE CITY, SALT LAKE  UTAH USA.
The UA is a chartered university accredited by the Ministry of Higher Education (MHE) and registered with the Higher Education Authority (HEA) under the Higher Education Act No. 4 of 2013, Part IV, Section 20(h) and Statutory Instrument No. 25 of 2016, to grant bachelors, Masters, professional doctorate and PhD degrees  

PROGRAMATIC ACCREDITATION FROM A RECOGNISED UK  AWARDING BODY
The UA is accredited by ATHE LTD with recognized Centre ID: 946.  ATHE is a U.K is national Awarding and accrediting body recognized by the UK Government through the OFqual with the Ofqual Recognition Number RN5344,for all Law, Business Management and Administration  , Computing, Health and Social Care, Health Management,  Travel and Tourism  and related programs. For more information see www. athe.co.uk
Click here to see ATHE Letter of Confirmation of delivery of qualifications TUoA
EDUCATION FOR BUSINESS MANAGERS AND ADMINISTRATORS (EBMA) CAMBRIDGE UK
UA  is an EBMA CAMBRIDGE U.K  accredited Centre                No. 92748.   We are recognised centre of Education for Business Managers and Administrators (EBMA) Cambridge UK. EBMA is an only established awarding body in the UK to accredit, validate and award high value vocational and academic qualifications in business management and administration sectors through its rigorous and quality assured standards. EBMA qualifications are widely used by learners, employers, training providers, FE and HE colleges and acceptable by well-known and largest Universities in UK" 
  Approved Qualifications to deliver:-

Diploma in Strategic Business Research and Leadership


Postgraduate Diploma in Business Administration


Postgraduate Diploma in Information Technology


Postgraduate Diploma in Health and Social Care Mgt


Postgraduate Diploma in International Business Law


Postgraduate Diploma in International Tourism and         Hospitality Management


Postgraduate Award in Research Methods


Graduate in Diploma Business Administration


Graduate Diploma in International Tourism and Hospitality Management


Graduate Diploma in Health and Social Care Management


Advanced Diploma Business Administration


Diploma in Administrative Management


Award in Mobile Communication 

The U.A College of Science and Technology is an Institution chartered by the Registrar General and accredited by Federal Ministry of Education  to award college/University level Post secondary academic credentials in various fields of engineering, technology, computer science, building/construction technology/brick laying and concreting and the liberal Arts. Computer hardware engineering, computer software engineering, Networking and systems security engineering..


CHARTERD AND ACCREDITED . The UA College of Science & Technology is a tertiary institution registered by The Registrar General as a Tertiary Education Company under the Companies and Allied Matters Act of 1990 with the Registration no RC1129763.  Licensed by the Federal Ministry of Education and regionally accredited by the National Board for Technical Education with Accreditation No: C/TEB.553/Vol. 1/257. Listed by Joint Admission and Matriculation Board JAMB as UAC